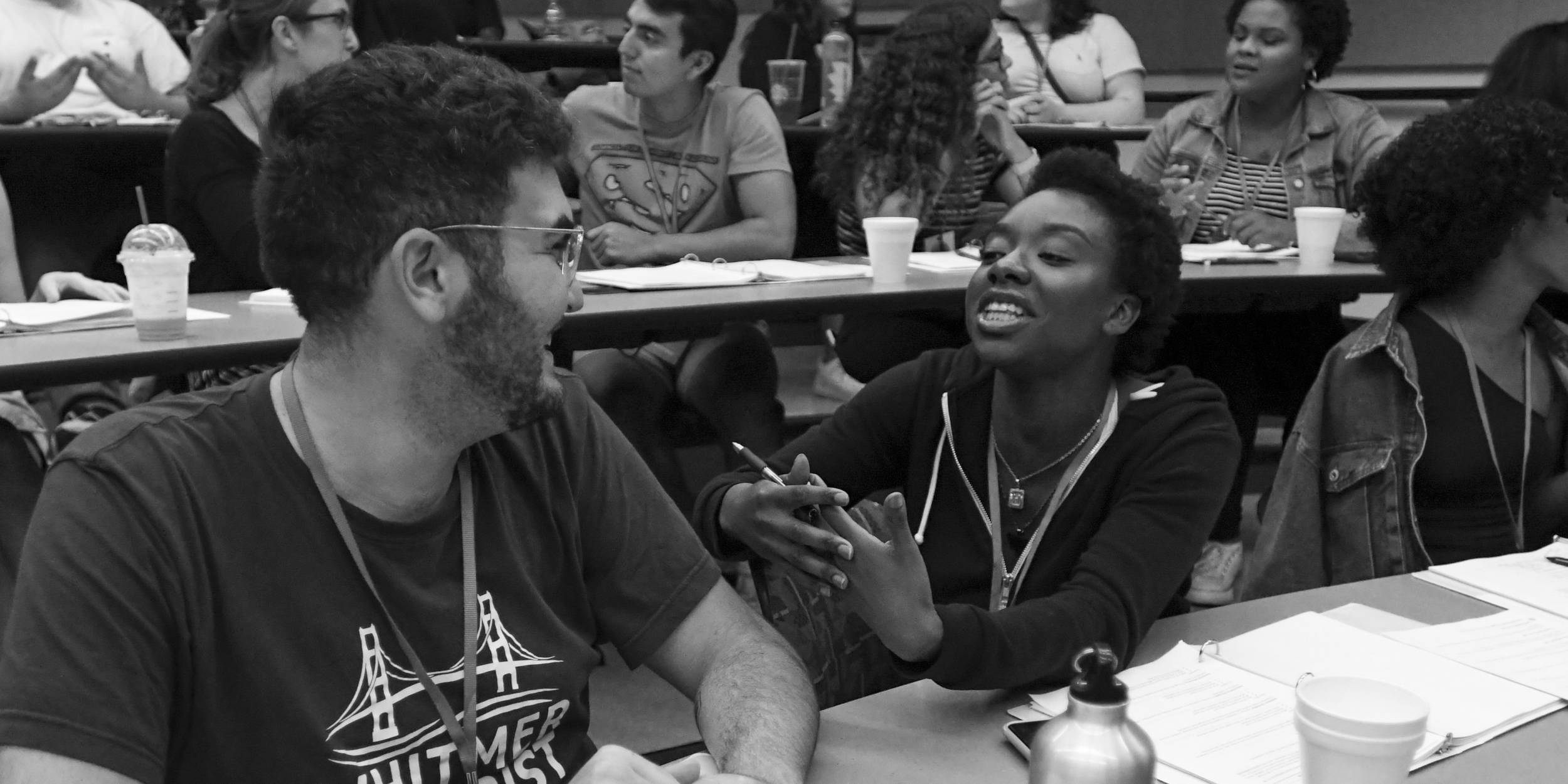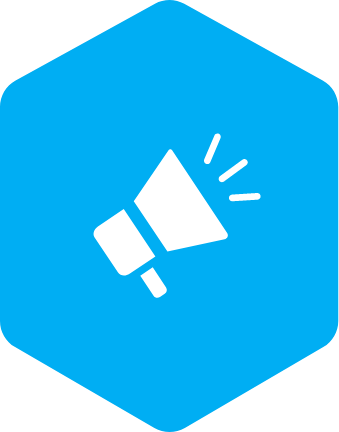 What is the timeline for the selection of Organizing Corps 2020?
The Organizing Corps 2020 application window varies by program and location. Corps members will be admitted on a rolling basis, so there's no reason to wait!
OC2020 Bootcamp

AZ & WI Deadline: November 18, 2019

FL, MI, MN, NC & PA Deadline: February 18, 2020

OC2020 Immersion Program

Priority Deadline: February 5, 2020

Final Deadline: March 4, 2020
When will accepted corps members be informed?
Accepted corps members will be informed on a rolling basis and by no later than the below dates
OC2020 Bootcamp

AZ & WI: December 6, 2019

FL, MI, MN, NC & PA: February 28, 2020

OC2020 Immersion Program: March 20, 2020
What are you looking for in a strong candidate?
We are looking for applicants who are resilient, entrepreneurial, inclusive, courageous, joyful, and excited about the prospect of working on a presidential campaign.
When does the program start and end?
Organizing Corps 2020's programs start and end at different times. Corps members must be able to commit to the full time frame of the program.
Tempe, AZ Bootcamp

: January 6-January 12, 2020

Madison, WI Bootcamp

: January 13-January 19, 2020

Lansing, MI Bootcamp

: March 2-March 8, 2020

Minneapolis, MN Bootcamp

: March 9-March 15, 2020

Raleigh, NC Bootcamp

: March 9-March 15, 2020

State College, PA Bootcamp

: March 9-March 15, 2020

Tallahassee, FL Bootcamp

: March 16-March 22, 2020

Immersion Program

: April 27-May 31, 2020
What are the day and hour expectations?
Bootcamps run 10AM-8PM each day. Corps members participating in the Immersion Program commit to working full-time Tuesday-Saturday including nights and some Sundays.
Where will the program be based?
We will be running the Organizing Corps in the below cities and corps members are encouraged to work locally in order to maximize the impact of their organizing and training.
Bootcamp Program:

Immersion Program:

Tempe, AZ
Madison, WI
Lansing, MI
Minneapolis, MN
Raleigh, NC
State College, PA
Tallahassee, FL
Phoenix, AZ
Ft. Lauderdale, FL
Jacksonville, FL
Miami, FL
Orlando, FL
Sarasota, FL
St. Petersburg, FL
Tampa, FL
West Palm Beach, FL
Atlanta, GA
Detroit, MI
Flint, MI
Madison Heights, MI
Charlotte, NC
Raleigh, NC
Philadelphia, PA
Pittsburgh, PA
Madison, WI
Milwaukee, WI
Where will I live during the program?
A limited number of lodging stipends are available on a need and case-by-case basis for Bootcamp participants. For the Immersion Program, some free housing may be provided by supporters near training assignments, but housing is not guaranteed and applicants who have access to reliable housing in our training cities will be prioritized.
Do I need a car to participate?
No. While a car is not required, organizing is not a desk job. Corps members will need to have regular access to a car or be comfortable with public transportation. When possible, we will pair corps members without cars with those who do.
Will I be reimbursed for gas?
Immersion Program corps members who regularly drive as a part of their 5-week training experience will have access to additional gas stipends.
How does Organizing Corps 2020 accommodate applicants and corps members with disabilities?
We are committed to an Inclusion Revolution. The Organizing Corps will provide reasonable accommodations deemed necessary for qualified applicants and corps members to participate in the selection process and program. If you are a qualified applicant and require a reasonable accommodation for the application process, please let us know at apply@organizingcorps2020.com.
Is English proficiency required?
Yes, corps members must be fluent in spoken and written English as all Organizing Corps 2020 programming will be conducted in English.
Is there an age requirement?
The Organizing Corps Bootcamp is designed for current seniors expecting to graduate by June of 2020. Most corps members will be 21-23 years old. However, all participants must be 18 years of age on or before the first day of the program. The Organizing Corps Immersion program has no age requirements other than all participants must be 18 years of age on April 27, 2020.
Am I guaranteed a job when I graduate?
If you are looking to join the Democratic presidential nominee and work in support of the presidential election, and help change this country up and down the ballot, applying for the Organizing Corps 2020 is a great way to start. Participating as a corps member does not guarantee a job. However, corps members who successfully complete the Bootcamp and Immersion Programs will be supported in job placement for the 2020 general election.
Will I be working for a candidate during the program?
Corps members will not work for presidential primary candidates during the Bootcamp or Immersion Programs. However, in some cities, corps members may support local races and/or ballot initiatives. 
If I am accepted into the Organizing Corps, can I still work on a primary campaign?
Upon completing programming, corps members are encouraged to put their newly learned skills into action before applying to work on the 2020 general election in late spring/early summer, which can include supporting a presidential primary.
What if my preferred primary candidate is not the Democratic nominee?
Organizing Corps 2020 intends to support the next Democratic presidential nominee because we know that to defeat President Trump, we need a talented, passionate team that reflects the nation's amazing diversity to organize in every community. Even if your preferred candidate does not win the nomination, your skills and effort will still be needed to win the general election. While not mandatory, we hope that you choose to be a part of the presidential campaign no matter the nominee from approximately June 2020 through November 3, 2020.
Is this the only opportunity to join the Organizing Corps?
Yes, Organizing Corps 2020 does not have additional trainings planned for the 2020 election cycles after the conclusion of the April/May Immersion Program. Our aim is to transition Organizing Corps alums to the general election campaign by June 2020.
I am unable to participate in Organizing Corps 2020. How can I support the program?
Even if you cannot participate in the program, you can still get involved!